1. About Tien Thanh Trading & Production Co., Ltd
Cassia/Cinnamon and Star Aniseed Vietnam original are the most famous in the world, they are being used for food-spices industry and being distinguished by users of the special aroma and taste.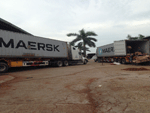 Tien Thanh Trading & Production has been founded on year 2000 and located in advantage area for material collecting, processing and transporting, we are specialized in processing and exporting all type of cassia/cinnamon, star aniseed and herb Vietnam original to worldwide markets.
With more than 15 years in selecting and checking quality of material, we are almost meeting all material quality requirement to any buyer and any market.
2. Our product
Cibotium barometz

Homal omena aromation

Malva nut

Smilax

Cardamon
3. Contact Info
Tien Thanh Trading & Production Co., Ltd
Address: Hamo, Danphuong District, Hanoi City, Vietnam
Tel: 84 433 816398/816399 * Fax: 84 433 816779
Email: info@tienthanhspices.com , tienthanhspices@gmail.com
Mobile: Mr. Sac 84 982335977 / Email:: bqsac@yahoo.com , bqsac@tienthanhspices.com
Ms Ly Mobile: +84 979117739/ Email: lyspices@tienthanhspices.com/ tranthingocly@gmail.com
Ms Ngoc Mobile +84 989940788